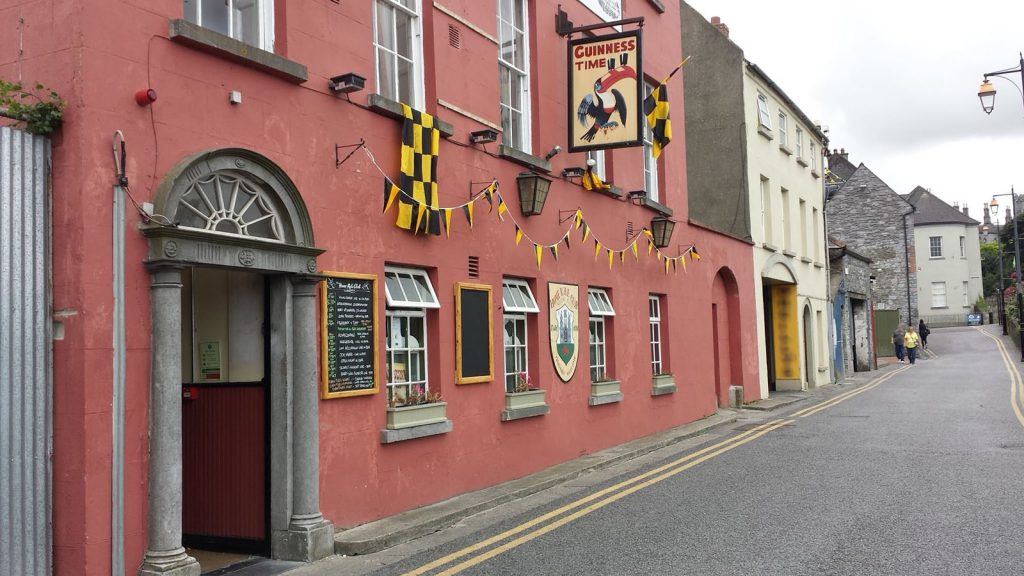 Kilkenny Home Rule Club – A Brief History
The Home Rule Association was formed by Isaac Butt in 1870 and led by him from 1873-1879, before Charles Stewart Parnell took over as leader in 1880.
Home Rule Clubs were once widespread throughout Ireland, and we are proud to be the last remaining one in the country. The Club was formed in 1894 to support the Irish Home Rule movement. Today, the Club has no affiliations to any political party and is used as a social club. It is a hub for many social and cultural activities within the city, and hosts exhibitions, classes, concerts and other events.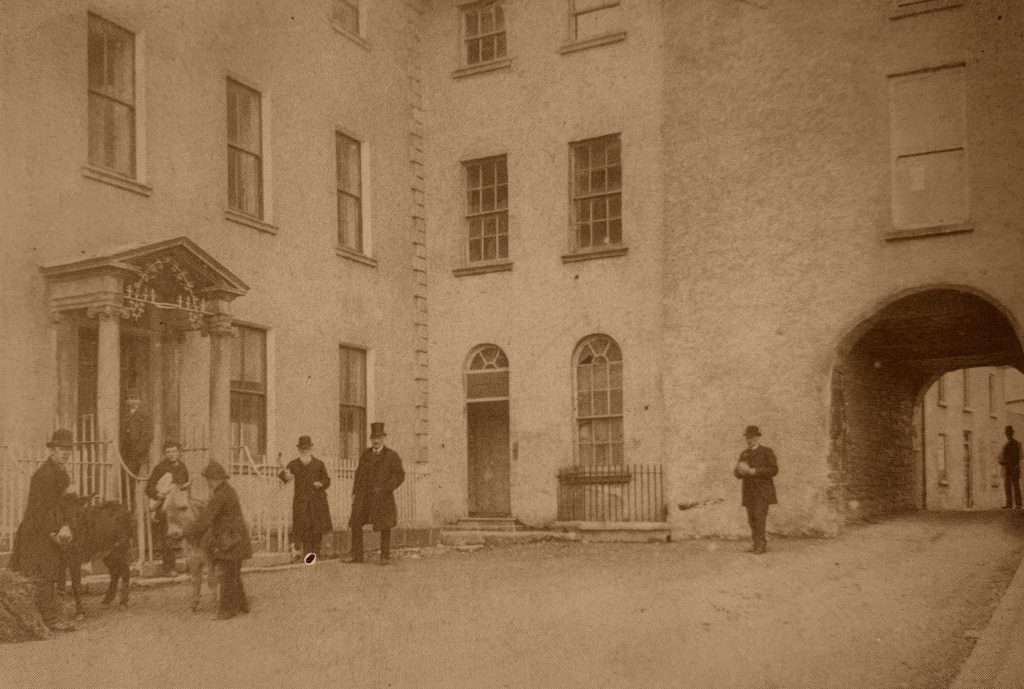 St. Patrick's Gate from Lower Patrick Street 1864
The Home Rule Club began here July 1894 – June 1897
Photo: Royal Society of Antiquities of Ireland
The first President of the Club was Mr. Timothy O'Hanrahan, and a list of the Club's first officers and committee members includes many familiar Kilkenny surnames. The Home Rule Club was founded by the Catholic ascendancy, as is evident from the professions of the founding members, some of whom were Justices of the Peace, Town Councillors and wealthy merchants.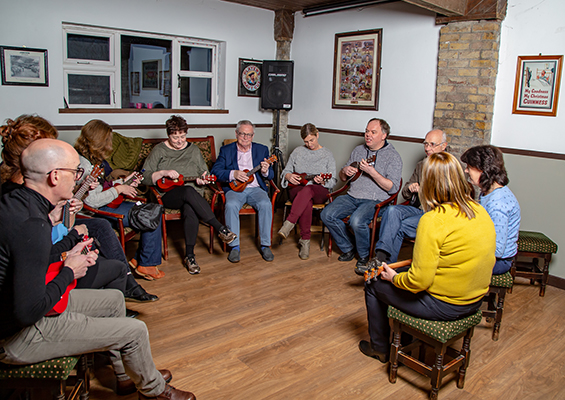 The present building was originally a boarding school for young ladies founded by Mrs. Pack in High Street in 1813. She and her two daughters had moved their establishment to the three-storey, five-bay, detached Georgian building on John's Quay by 1831. Mrs. Packs school became the Home Rule Club in February 1897 when the Club leased the building following the collapse of an outside wall of its first premises in Arch House, on Patrick Street. They subsequently purchased the building in 1926 for £400.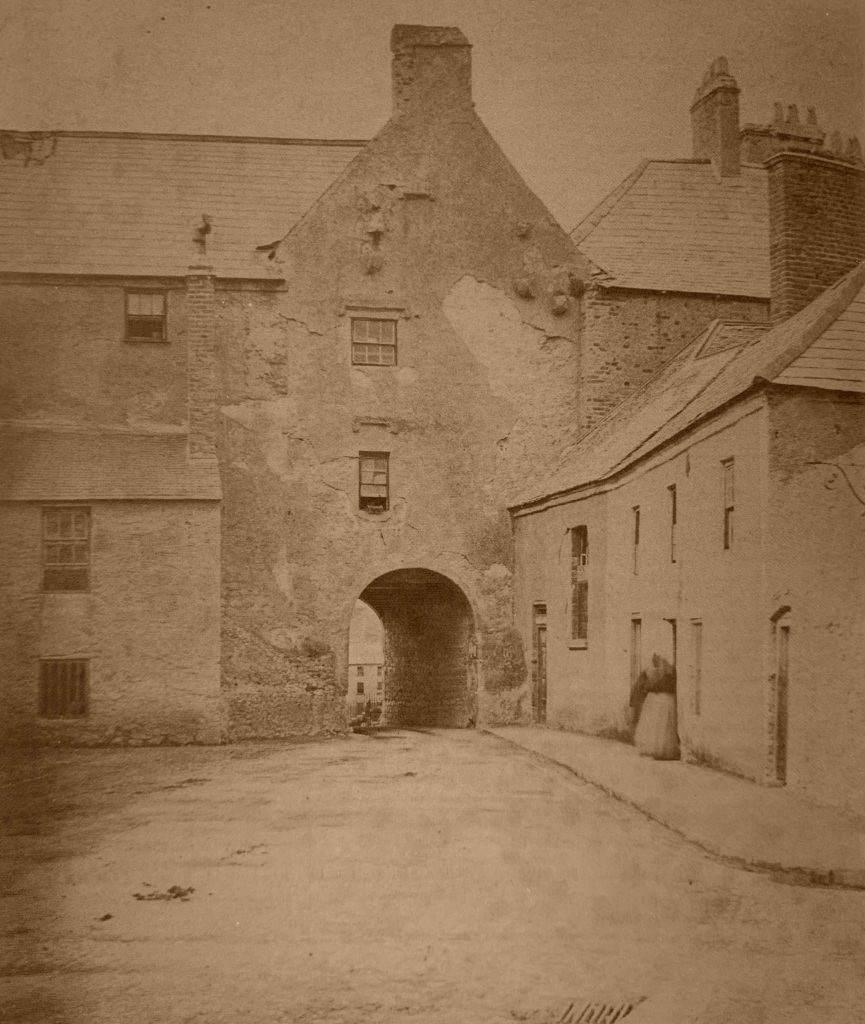 St. Patrick's Gate from Upper Patrick Street 1864
The Home Rule Club began here July 1894 – June 1897
Photo: Royal Society of Antiquities of Ireland
The records of the Club in those years make fascinating reading. Activities included rowing on the Nore (the Club had its own slipway on John's Quay), a cricket team, a brass band, a dramatic society and a library were available for members. Old invoices from the time show that charabancs were hired from Thomas Hoyne & Son for excursions to destinations such as Woodstock, Graiguenamanagh and St Mullins.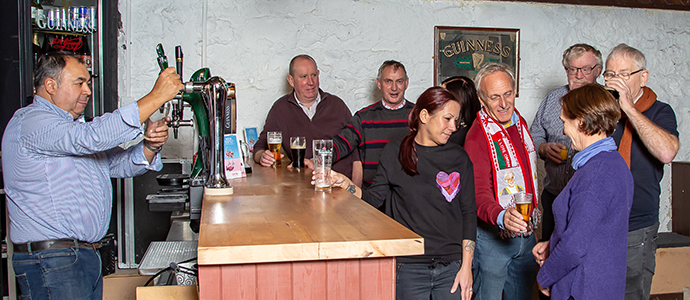 In 2019 the Club celebrated its 125 anniversary. 2019 marks another important landmark in the Club's history – thirty years since women were first admitted to the Home Rule Club in 1989. No doubt the irony of women being excluded until then would not have been lost on the woman who built the house for young ladies in the previous century!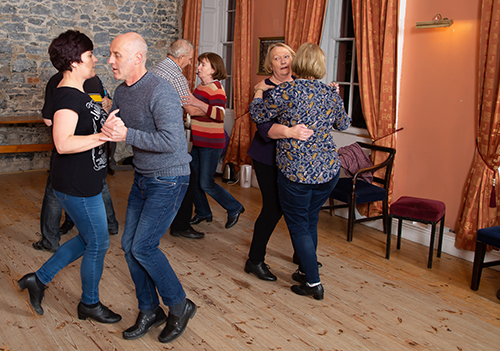 The Club has weathered over a century of social and political change, having been continuously in existence since 1894. It now is enjoying a period of growth, and is being rediscovered by the people of Kilkenny and visitors alike who appreciate its unique heritage and historical significance.
---